Our family hotel was founded back in 1865 and was originally named "l'hôtel des Etrangers" (hotel of the strangers). Currently, 5 generations succeeded each other with the same objective in mind:  always satisfy our clients as best as possible.
The hotel has got 15 rooms as well as 2 apartments. Both provide modern equipment and comfort. Besides, you will get the opportunity to eat in our restaurant serving regional food, and to relax in our lounge area.
A garden with a lovely patio
Our establishment offers a cosy patio allowing you to relax under the shadow of a centenarian oak when the fine weather arrives.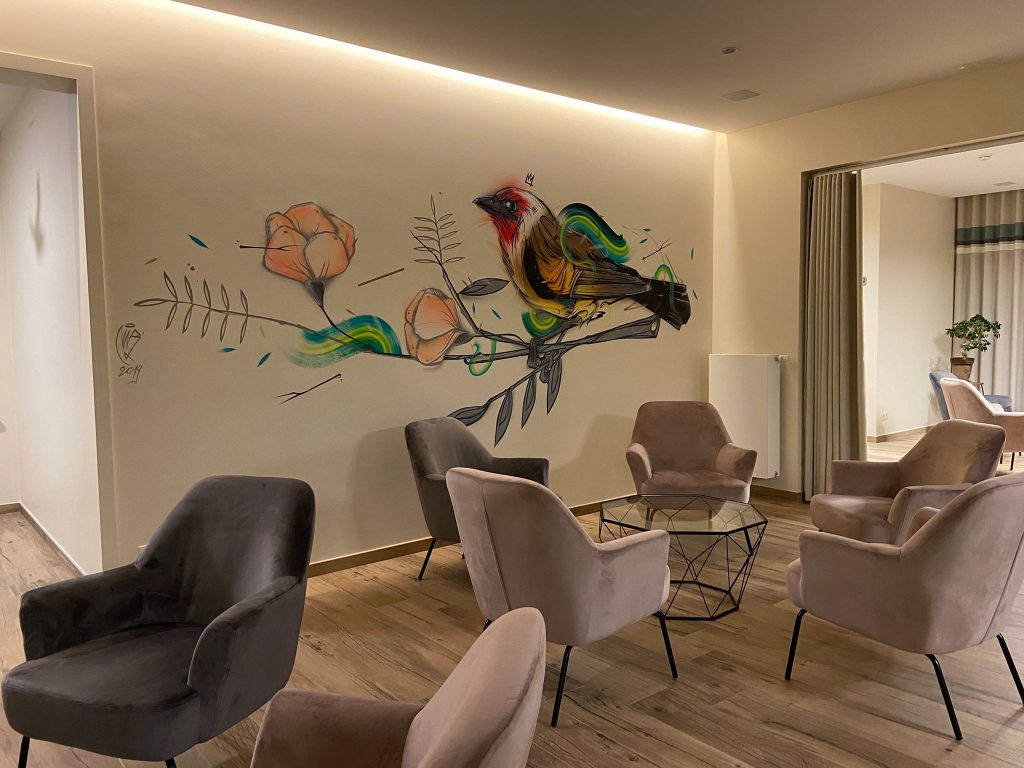 A comfortable and recently inaugurated lounge is made available for our guests. You can relax in the warmth of the open fire while sipping a delicious regional beer. It is the perfect place to read a book, to play board-games with your family, be it before or after a succulent meal.
breakfast included
Wifi connection
Non-smoking rooms
Car park with space for trailers
Pet-friendly
Private toilets
TV and phone
Communal lounge area
Arrival: between 4pm and 10pm (other hours upon request).
Departure between 7:30am and 11am (other hours upon request)